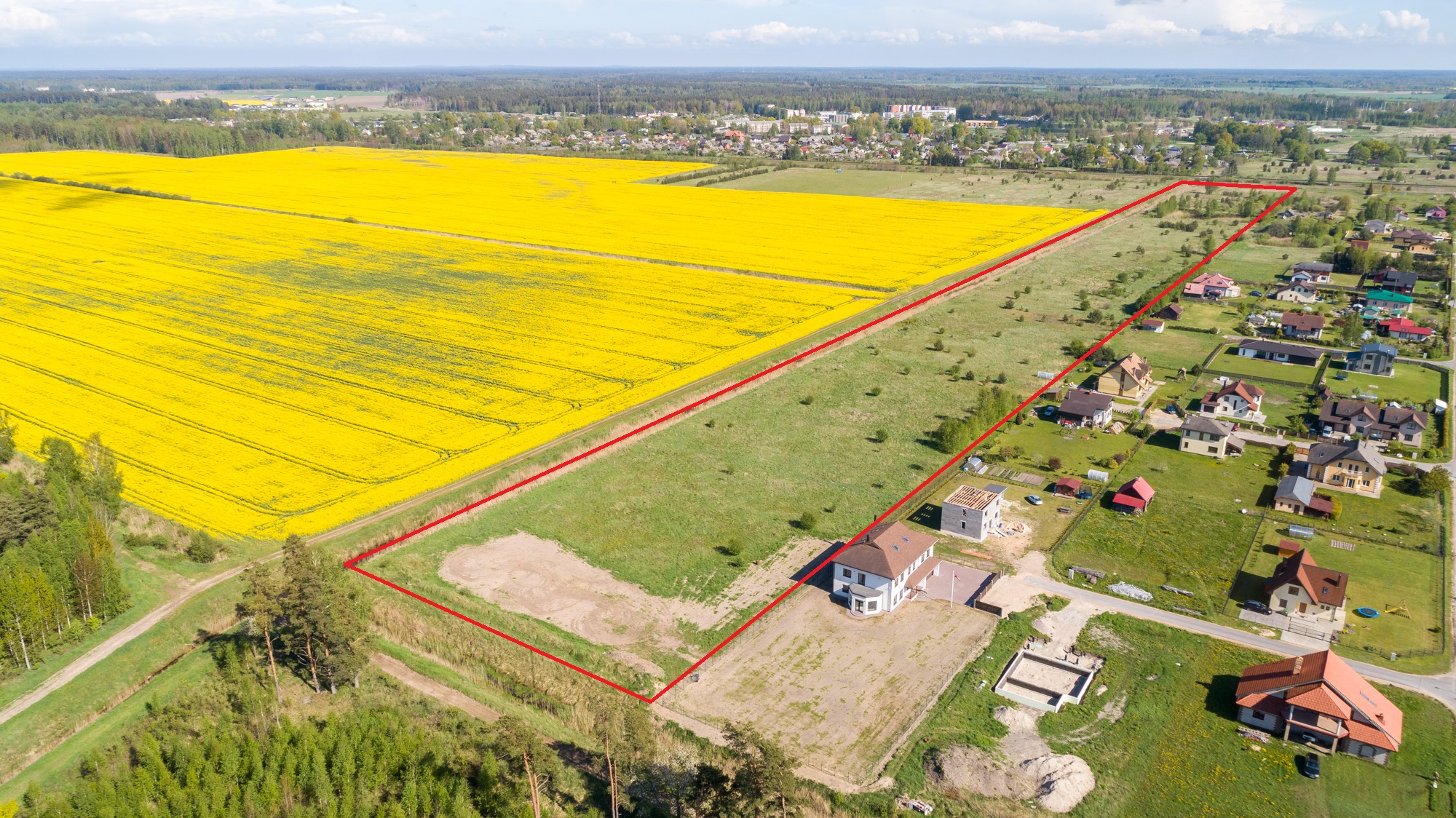 The administrator of the insolvent AS PNB Banka, registration No 40003072918 (hereinafter – "Bank") Vigo Krastiņš, and SIA LANATA, registration No 40103214284, (hereinafter – "SIA LANATA") in cooperation with SIA Latio, registration No 41703000843 (hereinafter – "Latio"), hereby announce a voluntary sale of the real estate object "Rītupes 1" owned by SIA LANATA, located in Olaine Municipality, Grēnes village (Latvian: Olaines novads, Grēnes), cadastral No 8080 003 0005, consisting of a land plot with the total area of 6.7 ha (hereinafter – "Real Estate").
The appraised value and starting price of the Real Estate – EUR 85 330.
The competitive bidding price is exempt from the value added tax.
Application deadline – 19.02.2021, 5:00 PM.
To arrange for examination of the Real Estate and find out more information about it, please call Latio at +371 67032300 on business days from 9:00 AM to 5:00 PM.
Information on applying for the competitive bidding, the competitive bidding procedure, conditions for closing transactions and other relevant information is provided in the competitive bidding regulations available free of charge on the Bank's website www.pnbbanka.eu or Latio's website https://izsoles.latio.lv/. For more information on competitive bidding regulations please call +371 29165900.
All persons willing to participate in the competitive bidding should complete the following:
- by 19 February 2021, 05:00 PM, attend an on-site identification at PNB Banka's office, submit the Application form filled out in compliance with the Regulations, as well as all other documents indicated therein;
- by 19 February 2021, 11:59 PM, transfer the participation fee of EUR 121, incl. VAT – EUR 21, to the PNB Banka's account No LV26BLIB1001005254001, in AS "Baltic International Bank";
- by 19 February 2021, 11:59 PM, transfer the deposit of EUR 8 533, i.e. 10% of the starting price, to SIA LANATA account No LV38MULT1010A60980010, AS "Industra Bank".
The application for participation in the competitive bidding and the documents attached thereto shall be submitted at the Bank's office in Riga, 15-2 Elizabetes Street (Latvian: Elizabetes iela 15-2), on business days from 09:00 AM to 05:00 PM, or sent via e-mail to izsoles@pnbbanka.eu in the form of an electronic document duly signed with a secure electronic signature and containing a time stamp.