The service is available to everyone considering the following conditions:
The available amount for buying of medicines – from 30 to 150 EUR
To pay for medicines by instalments, a person has to be from 55 years old
Term – from 3 to 6 months with a possibility to make a full payment for medicines ahead of time without any additional fee
Minimum income to avail of the possibility to buy medicines by instalments is 200 EUR per month (after taxes)
The receipt of the service is ensured by Mēness Aptieka and PNB Banka.
List of Mēness Aptieka pharmacies that provide this service
Procedure for making monthly payment upon conclusion of the agreement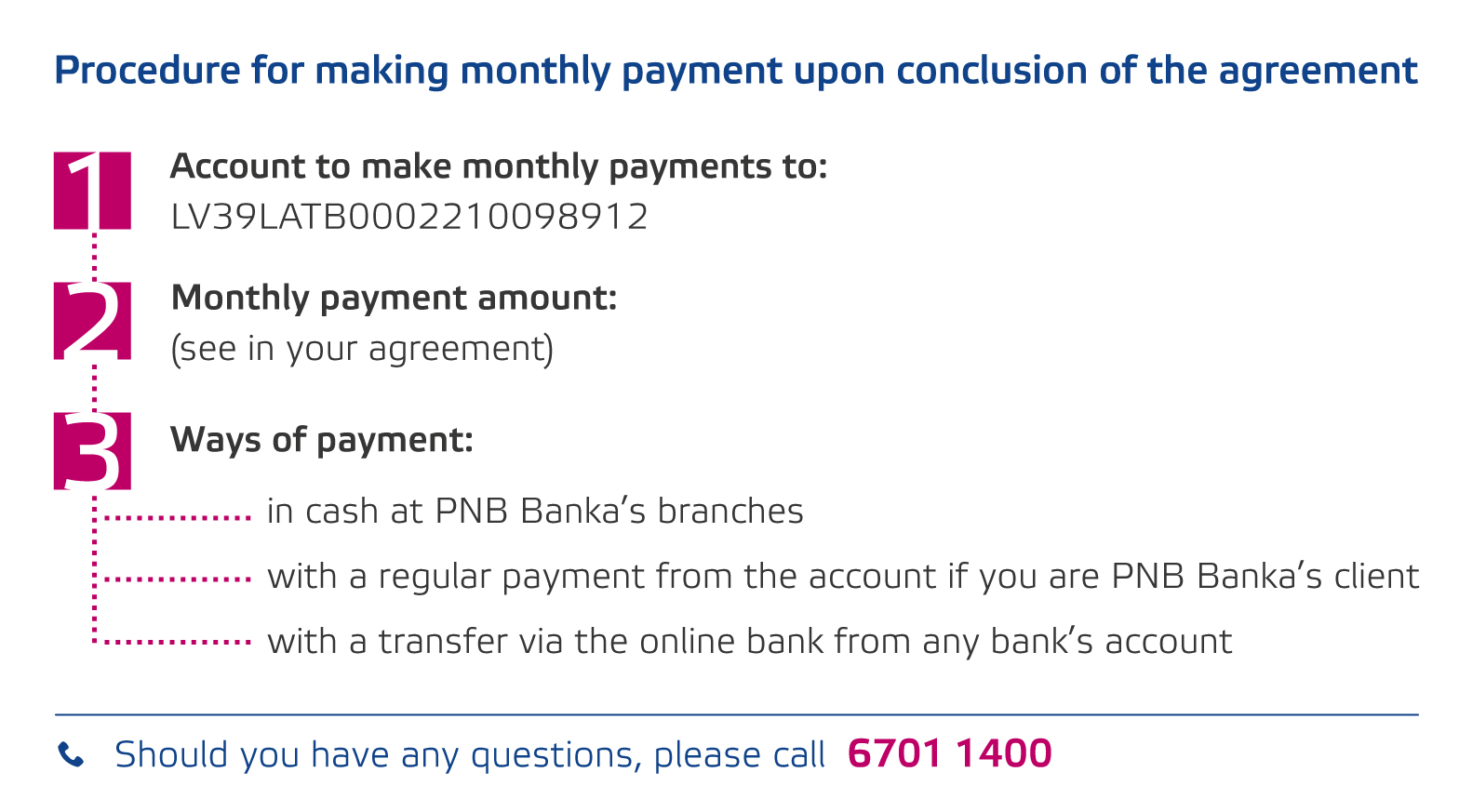 Personal data processing rules
Bank Account for Seniors includes the most needed banking services to make seniors' everyday life easier and save them money!

We have developed a number of services specially for seniors, and one of them is a bank account for seniors.
It includes an account where to credit a monthly pension, a payment card Debit Mastercard for convenient everyday settlements, free-of-charge cash withdrawal in customer service centres and execution of a bank account mandate.

And all of it for 0.45 EUR per month only!